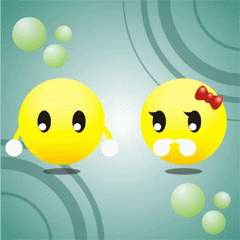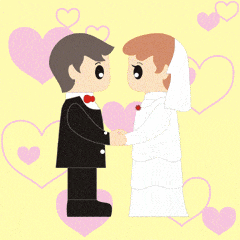 Not much can be said. I made these GIF animation to try out a GIF animation software. So these two love themed GIF animation were the first few shots at making an animation by myself.

Next stop would be flash animation. Hopefully.

I am not obsessed with all the romance and the kissing, seriously. These are just the easiest to draw. That's it. I created all the necessary elements on Corel Draw X3 for clean tidy lines. No hand drawing happened here. They were all vector images. Then I optimized the images in Adobe Photoshop and saved it in GIF format. Uploaded the image sequence on GIF animator and Voila!!!!!!